If you are a true coffee fanatic, you may wonder how to bottle cold brew coffee? Cold brew coffee is an upgraded, slow-brewed version of iced coffee, which you can bottle and potentially sell.
So, if you think you have the most magical cold brew coffee out there, then here is how you should be bottling cold brew.
How Do You Bottle Cold Brew Coffee?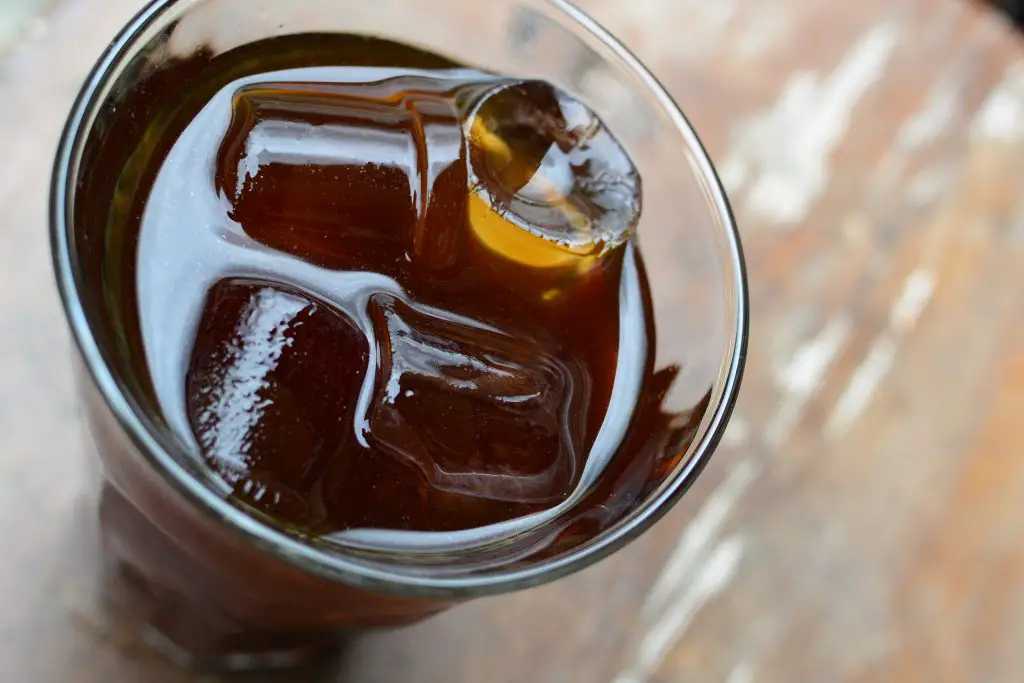 Fortunately, it is quite easy to bottle your cold brew coffee. Of course, you will need some supplies, which includes some old milk jugs or other glass bottles that can be closed with a cap. You can also buy these bottles new online.
Sale
Bestseller No. 1
[ 8 Pack ] Swing Top Glass Bottles - 8.5 oz Flip Top Beer Brewing Bottle for 2nd Fermentation, Kombucha, Kefir, Vanilla Extract, Coquito, Juice, Tea - Airtight Stopper Cap Lid, Bonus 2 Bottle Pourer
★Product Includes - 8 pack 8.5oz / 250ml swing top glass bottles with airtight cap lids, 8 * replacement silicone seal caps- BPA free, 8 * black water-proof label - mark the name, 2 * food-grade silicone funnel - fill liquid easily, 2 * bottle pourer - help pour out liquid easily, 1 * white pen
★Thick Glass & Dishwasher Safe - These home brewing bottles are made from crafted of heavy-duty, sturdy transparent glass. Reduce the break risk of long time fermentation. Be safe in hot environment or in the cold refrigerator. Easy to clean with bottle brush and also be dishwasher safe.
★Airtight Brewing Bottle for Storage or 2nd Fermentation - Stainless steel buckle and durable plastic & silicone cap stopper make for a leak-proof and secure seal. Perfect for home made homebrewing beer, Kombucha, Kefir, Vanilla Extract, Juice Extract, Botellas Para Coquito, Homemade Liquor, Mead, Juice, Tea, Grolsch, Syrups, Milk or Eggnog and more
★Perfect Bottles for Liquid Storage - The perfect flask for storing homemade drinks, such as store or display syrup, wine, soft drinks, water, beer, juice, smoothies. Ideal for carbonated drinks as it retains the gas, such as beer, soda, coke. These decor bottles are also perfect gift display bottles for someone's birthday, thanksgiving, christmas, etc.
★Safe Package & 100% Service Satisfaction - Bottles are packaged in bubble bags with grid-shaped partition and thick carton box to prevent damage in transport. If you receive a damaged product or have anything unsatisfied, contact us and we will help you in 24 hours.
When you bottle cold brew coffee, take into account that the taste can change depending on the kind of bottle you use. In general, the two most popular choices are glass and plastic.
Plastic Bottles
Plastic is undoubtedly the most affordable way to bottle your cold brew. However, while it may be cheaper, plastic tends to contain many chemicals.
So, when you store your perfect cold brew coffee inside of plastic bottles, the chemicals could eventually affect the taste of your brew. In addition to that, it is also more susceptible to spoiling compared to glass bottles, as plastic allows more CO2 through.
Glass Bottles
Glass is the recommended choice if you wish to retain the flavor of your cold brew. It does not contain the chemicals plastic does and is not as permeable as plastic. On the flipside, glass can break, so you will have to be a little more careful.
How Do You Preserve Cold Brew?
Those who are a little more experienced with brewing and storing cold brew coffee have their own techniques to keep their brew fresh and tasty. Here are some of the top options from experienced cold brew brewing aficionados.
Sealed Glass Jars
The amount of oxygen that comes into contact with your cold brew coffee can actually affect its freshness. So, if you add your cold brew coffee to a glass jar and remove as much oxygen as possible, your cold brew coffee will stay fresh for much longer.
Freezing
There are some people who put their cold brew coffee in the freezer, and that could be a solution. However, you may have to choose plastic instead of a glass jar, as the latter will give you problems in the freezer.
Concentrate
If you want to keep your cold brew coffee fresh for as long as possible, you could make it a concentrate instead. If you make a concentrate, you can dilute to taste later. Obviously, this can also be a solution for those considering selling their cold brew.
How Long Does Bottled Cold Brew Coffee Last?
When cold brew coffee is properly stored in a bottle and refrigerated, it can least for approximately two weeks. Please note that this is the case for coffee concentrate and that full coffee may last a little shorter.
So how do manufacturers of cold brew coffee manage to get a lifespan of 180 days or more? Well, brewing companies tend to add additional preservatives to their cold coffee.
While this keeps the freshness longer after the brewing process, it does add a lot of chemicals people do not want in their beverages.
What Is The Ratio For Cold Brew?
If you are looking to bottle cold coffee, then you need to know the right ratio for this brew. Here is how you make cold coffee to bottle later, including the ratio of water to coffee grounds.
To make a cold coffee brew, you need to let coffee grounds steep in some cold water or room temperature water for at least 12 to 24 hours. The duration of the brewing process depends heavily on the taste you wish to achieve.
Once the coffee has steeped in water for the required duration, you then dilute it with 50 percent water. To make concentrate, use a 1:4 ratio or less, depending on the strength you want.
The duration of seeping coffee grounds in water also depends on the method you are using. If you use a French press, then you need at least twelve hours. If you use a good old-fashioned mixing bowl, you need 24 hours. A sieve only requires 15 and so on.
Some coffee brewers will use their glass bottles as a brewing method. To do so, you will need to attach a filter on the top of the bottle. Then fill the bottle with water until you reach the top and let the mixture sit for a good 8-12 hours.
Of course, people create their own variants where duration is concerned, no matter the method they are using for their coffee. So, do not be afraid to experiment a little.
Which Coffee Do I Use For Bottled Cold Brew?
The recommended type of coffee for cold brew that goes into a bottle is medium to coarsely ground coffee. Fine grinds are not recommended for this sort of coffee; this because the coffee would become too bitter because of the extended extraction process.
The variety of coffee you use for cold brew in a bottle does not matter as much, especially when you're just practicing.
However, if you are looking to bottle some of the finest cold brews, then we can recommend grinding your own coffee beans and picking out some of the finest coffee beans out there.
It takes some time to select the right coffee beans, so don't be afraid to buy a variety of coffee beans to test out your preferred flavor. You can come up with something really original and make the best cold brew in the area!
So, test out some of the different varieties from your local coffee shop to come up with something great. Once you become really proficient, you may even consider some added flavors for your cold brew!
Final Thoughts
There are many ways to bottle cold coffee without resorting to unnecessary chemicals. Once you become familiar with your chosen method, you will become more proficient at it too. So, even if you struggle with bottling your cold coffee in the beginning, stick with it, as the results will follow!
Last update on 2023-11-17 / Affiliate links / Images from Amazon Product Advertising API