Don't like coffee, but want to experience something similar so you don't feel left out? Or maybe you have a lovely little cafe around the corner of your house, but you can't ever make yourself go there! Well, there is good news, because there is something out there for everyone: there's some kind of coffee for people who don't like coffee.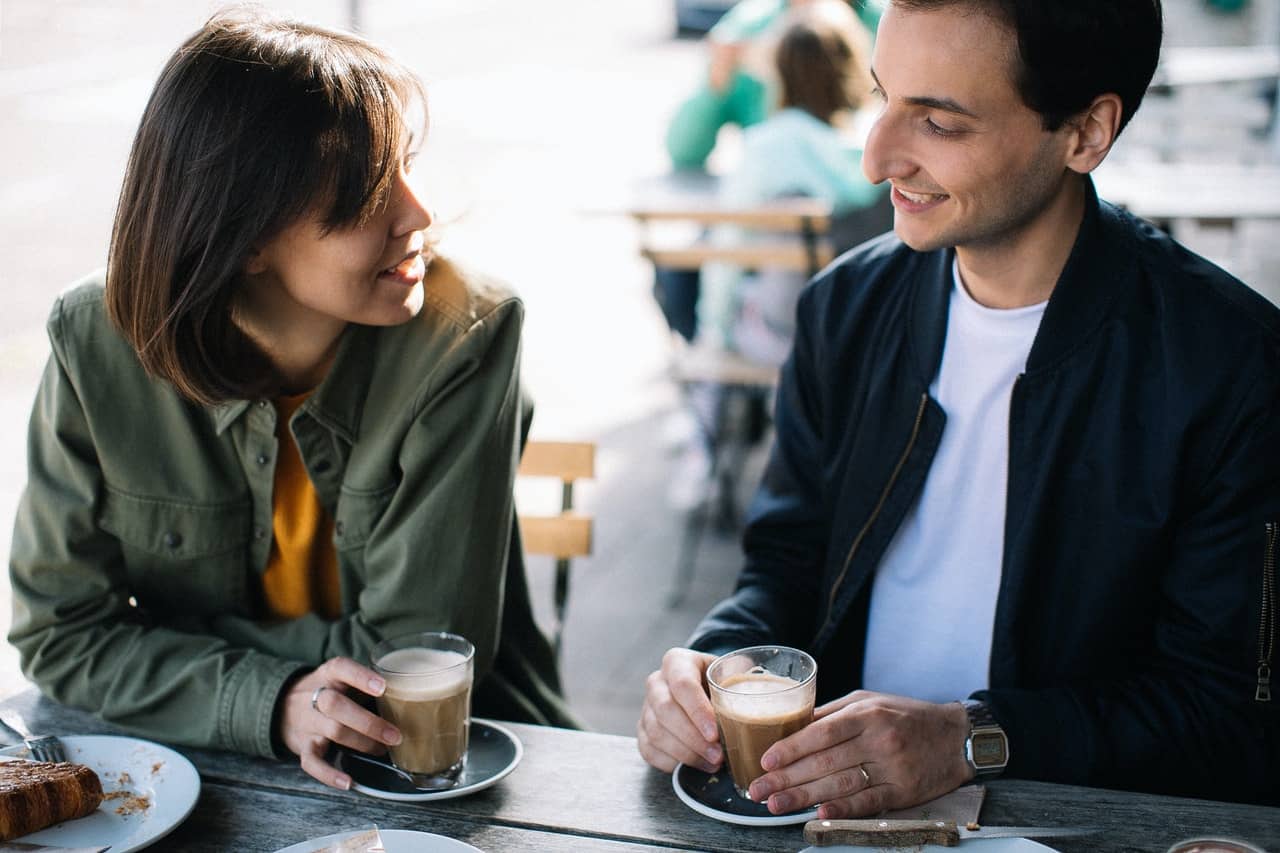 Making coffee for people who don't like coffee
Many people who try a coffee drink for the first time find that they do not like it. They find it bitter and frankly unpleasant, but does this mean that you do not like coffee at all? Well, the answer is not necessarily yes, because there are many things you can do to make drinking coffee pleasant and memorable for all the right reasons.
Chances are, you probably tried supermarket coffee. I myself don't like pre-ground supermarket coffee unless it has lots of sugar and milk!
Brew with freshly roasted coffee beans
When you do not like the taste of coffee you get from the supermarket, you may want to take a look at coffee beans. There are a bunch of local coffee shops(many of them have online stores that ship) where you can find coffee beans that provide a distinct flavor.
If you do not like the taste of a regular cup of coffee, have a look at light roast coffee beans. Light roast coffee beans are sweeter with a low acidity, and are therefore less likely to taste bitter. Most people who do not like to drink regular coffee, do like a nice light roast.
Freshly roasted beans will always taste much better. In fact, most of the flavors that you hear coffee aficionados talk about such as florals, nuts, and chocolate are experienced?only when using fresh beans.
Add Something You Like
If you are not a coffee drinker, but want to expand your horizons, why not try adding something you like to normal coffee. In fact, some people combine hot chocolate with coffee. Some use the basics such as milk and cream, which dulls down the coffee taste.
Experimenting with coffee is a brilliant way to approach the beverage and adjust coffee drinks to your liking. In addition to hot chocolate power, milk and cream, you can also have a look at other things such as honey and cinnamon. Of course, if hot chocolate is your favorite, then you should choose your favorite above all others.
What Is The Best Coffee For First Time Coffee Drinkers?
If you do not know if you like the taste of coffee drinks, there are various ways to drink coffee as a beginner. However, one of the safest choices is the latte. If you are scared of being overpowered by your first coffee drink, you can also have a look at flavored drink such as mocha or vanilla latte drink.
Having your first coffee can be a true experience, since there is an entire culture surrounding it. If you are taking the leap, it is certainly worth doing a little research into coffee as you go along. You can discover all about the origins of coffee beans, the roasting process, and even the health benefits associated with this beverage.
Coffee shops also have a culture. As soon as you step through the door, you are bound to meet a bunch of interesting people who are coming in for their favorite cup of joe. So, having your first cup of coffee could lead to so much more. It could lead to a new social circle, friends, and a culture you never even imagined existed!
If you feel very daunted placing your first order at your local coffee shop, why not ask the barista for some advice. Just tell them you are trying coffee for the first time and you need a recommendation, they will be more than willing to suggest some options.
Ordering a coffee can sometimes feel daunting for a beginner, as the experienced coffee drinkers often rattle off their order and use all these complicated terms. However, there is nothing to worry about, because the coffee culture is most dominantly a friendly and inviting culture.
What Tastes The Least Like Coffee At Starbucks?
There are a number of drinks you can try that are quite different from the average coffee drinks offered at Starbucks. If you don't fancy an iced coffee or something similar, you can try some of the green tea lattes.
If these drinks are not your thing either, then choose one of the refreshers. You can get the refreshers in lime, berry and orange. While they are made from green coffee extract, they do not taste like coffee at all.
Even though this isn't exactly a coffee, you do get the atmosphere of a coffee shop and get to take in all the aromas.
What Can I Get At Starbucks For Non Coffee Drinkers?
While Starbucks is predominantly a coffee supplier, that does not mean you cannot get any delicious drinks that aren't coffee. In fact, here are some of our personal favorites.
Strawberry Acai Refresher: This is a very popular option among Starbucks customers. As the name suggests, this drink has a delightful strawberry taste, complimented by a little bit of caffeine. So, if you tend to feel jittery from regular coffee, this option will be perfect for you.
Iced Peach Green Tea: With just a hint of sweetness and lots of refreshing qualities, this iced tea is a brilliant option for those who do not like coffee. As an extra plus, it delivers a nice bit of energy too.
Blended Strawberry Lemonade: If you cannot get enough of strawberry, then this lemonade is a must try at Starbucks. The best thing about this non-coffee beverage? It's low in calories and doesn't contain any caffeine!
Are You Ready To Try Coffee?
With these tips, you can start your journey towards liking coffee. Even if you do not have a regular cup of joe, you can try the refreshers or a flavored drink and join the fun coffee culture!